Wedding showcases at Holiday Inn Portsmouth
Here at the Holiday Inn Portsmouth we believe that each wedding is unique and special. Whether you want to keep it a relaxed, intimate reception or a lavish, formal event, we promise to deliver your happily forever after.
Come along to our next wedding showcase, meet our wedding planning team and take a look at our function suites to see what our hotel can offer to make your special day truly you!
Our next wedding showcase will take place on
the 8th January, 11am - 4.30pm.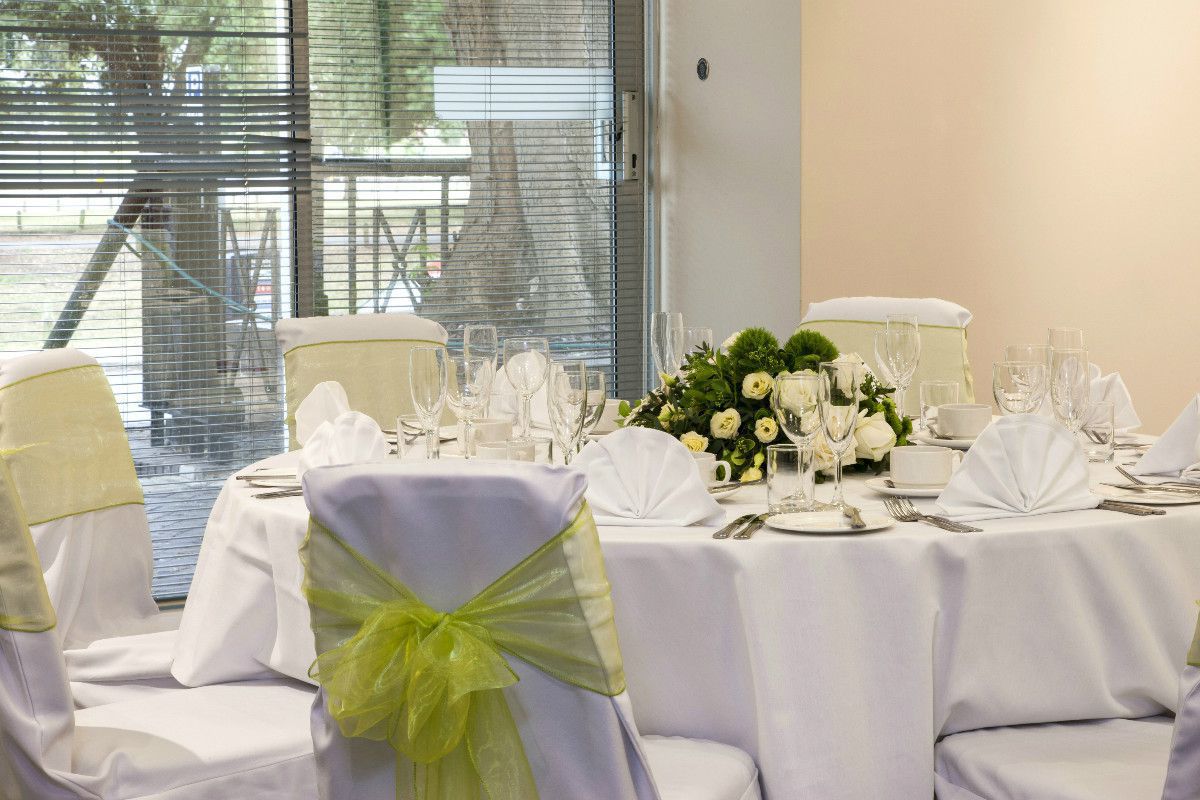 Our Wedding Suppliers
We work very closely with our trusted suppliers to bring you the wedding of your dreams. We take the view that close teamwork and a shared vision can bring together the perfect day. We've listed some of our very special suppliers here for you to investigate further.
Please feel free to call us on 02392 856 304 for more information about planning your wedding.
Venue Dresser
We have worked with Daisey Mac for a number of years now and we have yet to be disappointed. In the years working together, Daisey Mac has always delivered an exceptionally high standard of service and products. Daisey Mac offers a huge range of options and products, so we have no doubt that she will have something that will be perfect for you. Products include:
Wedding chair covers
Arches
Balloon centre pieces
Bay Trees
Ferrero Rocher heart stand
Wedding Bouquets
And much much more
Make-up and Hair
If you're looking for beautiful and bespoke make up with a WOW factor, look no further than Pazzazz. With over 20 years of make-up and hair experience Pazzazz offer a friendly first class service to make you look and feel fabulous on your special day.
Wedding Entertainment Services
Since working with John we can guarantee you will receive the best service around. John knows that the DJ and disco is such an important part of your day and will make sure he creates the perfect atmosophere for you with over 15,000 tracks from the 50's to current day. John is not only a top DJ he also offers other services to make your day extra special including:
Photobooth and magic mirror
Giant LOVE letters
LED up lighting
Confetti cannon
Dancing on the clouds (dry ice)
Custon Monogram (Gobo)