COVID-19 UPDATE
Based on the Government guidance regarding COVID-19, we are closed to all non-essential travel but remain open for key workers and those who may have essential business travel over this time. This restriction is in place until the end of April 2020 and shall be reviewed on a frequent basis, please keep checking for further updates.
If you have a booking before the end of April that is classed as 'non-essential', we shall be in touch in due course to discuss your options with you. If you would like to make a booking and you are a key worker, please call 03333 209 345 or email cv19workers@kewgreen.co.uk.
The hotel is available for exclusive use for key workers, please email cv19workers@kewgreen.co.uk for more information.
If you are unsure if you are classed as key worker and need further information, please visit https://www.gov.uk/coronavirus. ID shall be required on check-in, if this cannot be supplied, you will be turned away from the hotel.
We look forward to welcoming everyone back to the hotel again soon
Supporting your plans
We know that flexibility is what our guests are looking for right now, so IHG are continually improving their policy to suit these uncertain times. For more information on IHG official updates please click here.
Stay comfortable when you stay at Holiday Inn Portsmouth
The Holiday Inn Portsmouth is ideally located whether you are in the area for business or leisure, just minutes from the city centre and the waterfront. The newly designed Portsmouth hotel features:
Newly refurbished bedrooms with exceptional comfort
Stunning new 'open lobby' concept with all day dining
Onsite overnight parking for £5.00 per night
Ideal location for exploring Southsea and Old Portsmouth
So why not make it a break away in the waterfront city of Portsmouth? Check availability or call our reservations team on 03333 209 345 and book your stay with us today.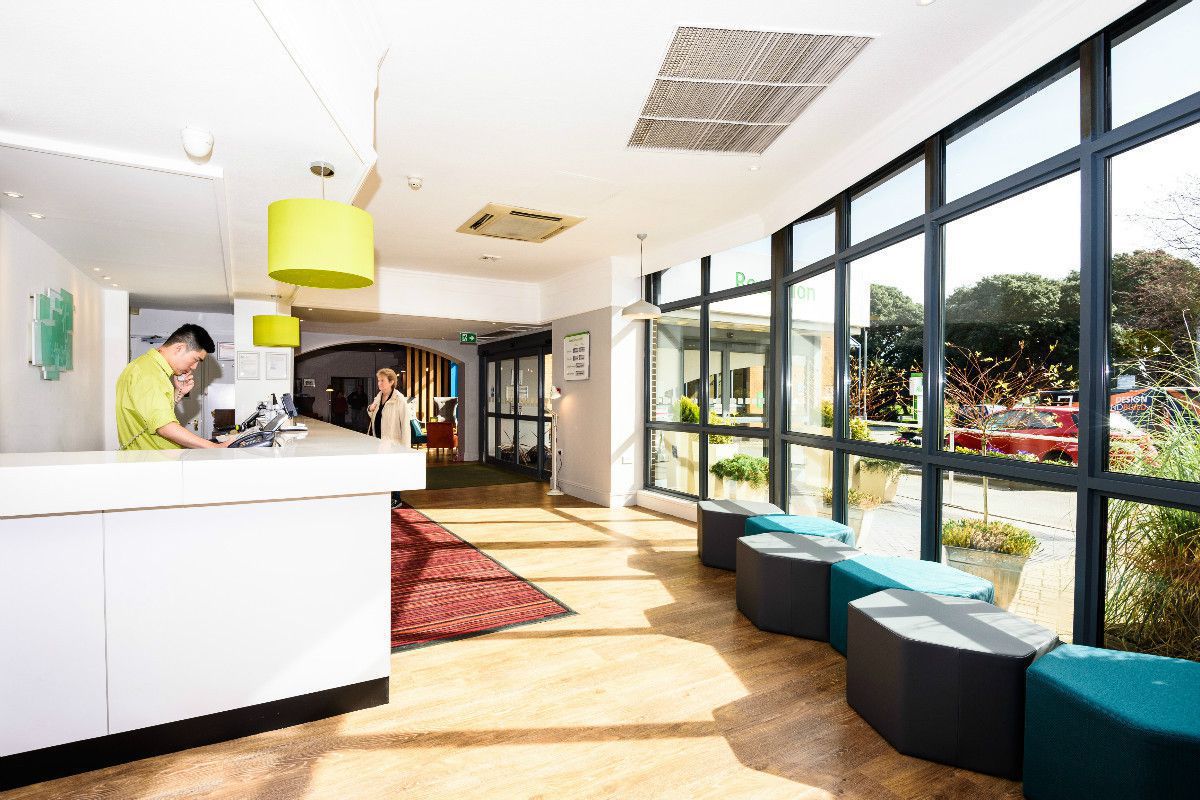 Parking at Holiday Inn Portsmouth
At the Holiday Inn Portsmouth we have a Parking Eye installed to ensure there is sufficient car parking available for hotel guests.
Limited on-site parking is available at a charge of £5.00 per night, please note you will need to register your vehicle details on arrival at the hotel to avoid a parking fine.
Onsite parking is limited and on a first come basis, should the hotel car park be full then off-site metered parking is available in front of the hotel at an additional charge.