COVID-19 Update
Our restaurant and bar is now open! We will be adhering to social distancing and have all the right measures in place to keep our guests and employees safe. Food and drinks can be ordered through our contactless ordering system via Tabletop this is also used for room service just snap the QR code provided and enjoy your dining experience with us.
Opening times are:
Breakfast: 6:30am to 10:00am
Lunch: 12:00 noon to 2:00pm
Dinner: 5:00pm to 9:30pm
Room service is available 24 hours, please ask a member of staff for details.
All food menus are samples and items are subject to change.
*Image shown is for illustration purposes only.
A New Way to Order!
You can view our dine-in or room service menu and order through your smart device by simply scanning your QR code!
Follow these three easy steps:

1. Scan the QR code that is located on your table when dining in or in your room for room service.

2. Browse the menu and select the items you would like to order.

3. Place your order and our team will deliver your food straight to your table or room!
*Image shown is for illustration purposes only.
Open Lobby dining has arrived in Portsmouth
We welcome you to our brand new open lobby dining experience. Our bar and restaurant have been completely transformed to suit all your needs. With plenty of space to have a meeting, catch up with friends over coffee or tuck into our delicious new menu with all day dining make sure you come and visit us at the Holiday Inn Portsmouth.
Call 03333 209 345 to book your table with us this evening.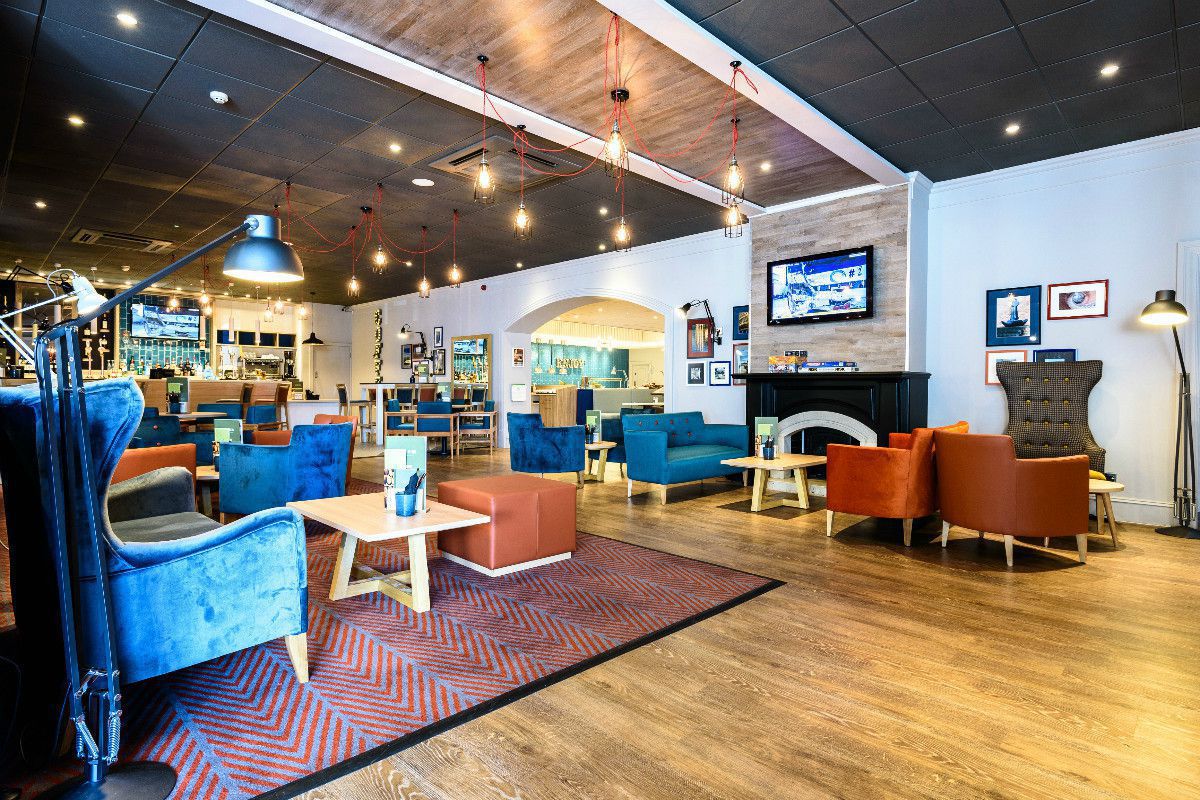 Sip, Sigh & Relax
Our Open Lobby is the perfect place to relax with a drink and catch up with friends and family. Our drinks menu offers an extensive list of wines, beers and spirits.
Open lobby including -
WE PROUDLY SERVE
STARBUCKSTM
Whether you are looking for a place to meet up with friends or work colleagues, the Open Lobby at Holiday Inn Portsmouth hotel has all that you need!
With free Wi-Fi, free car parking, comfortable, flexible seating arrangements, and great Starbucks Coffee, why not come and have your next meeting here with us?