Restaurant Closure
Based on Government guidance regarding COVID-19, we have regrettably closed all of our bars, restaurants, function rooms and public spaces.
We will continue to provide food and drink options for all of our key worker in-house guests with a reduced menu available for collection in line with the Governments guidance on social distancing.
As a responsible business we fully support the national effort to delay the spread of Coronavirus. The health and safety of our guests, our employees and our wider communities remains of paramount importance to us.
Open Lobby dining has arrived in Portsmouth
We welcome you to our brand new open lobby dining experience. Our bar and restaurant have been completely transformed to suit all your needs. With plenty of space to have a meeting, catch up with friends over coffee or tuck into our delicious new menu with all day dining make sure you come and visit us at the Holiday Inn Portsmouth.
Call 03333 209 345 to book your table with us this evening.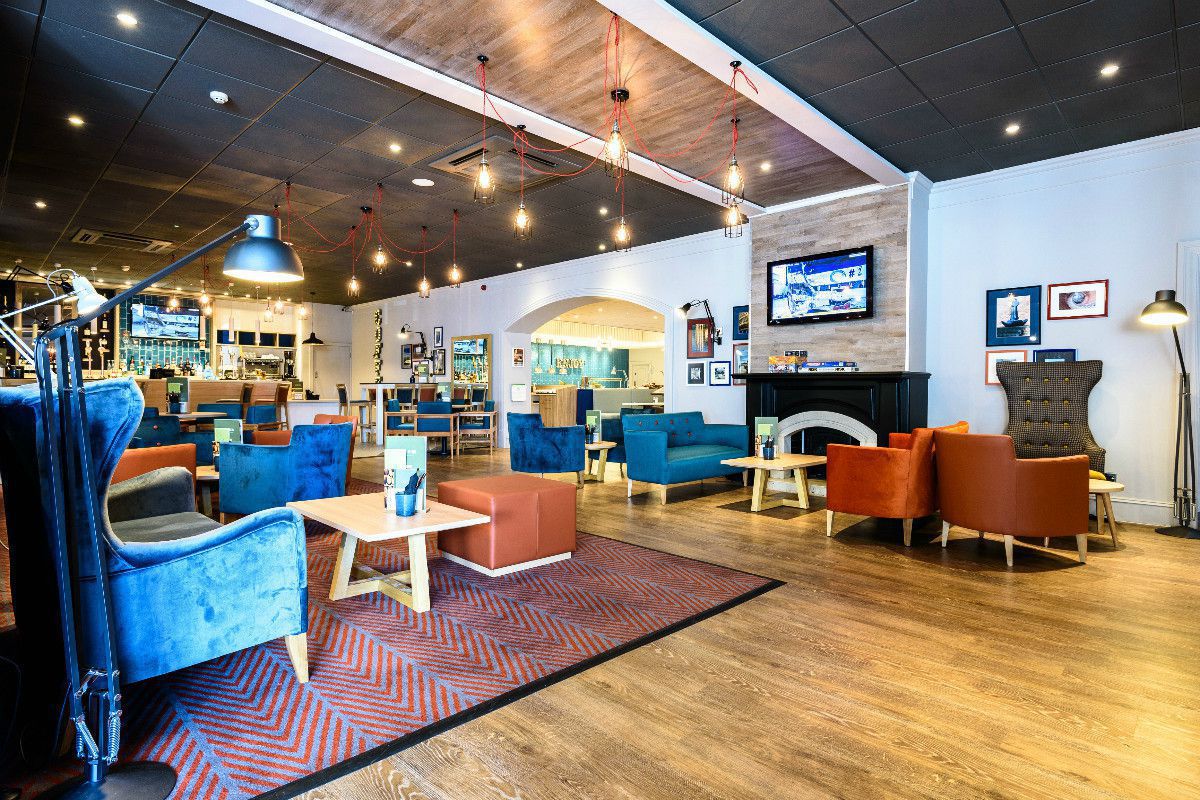 Sip, Sigh & Relax
Our Open Lobby is the perfect place to relax with a drink and catch up with friends and family. Our drinks menu offers an extensive list of wines, beers and spirits.
Stone Baked Pizzas have arrived!
Be sure to try our new cooked to perfection stone baked pizzas. We have a range of pizzas to choose from or simply create your own. Gluten free and vegan choices also available.
Open lobby including -
WE PROUDLY SERVE
STARBUCKSTM
Whether you are looking for a place to meet up with friends or work colleagues, the Open Lobby at Holiday Inn Portsmouth hotel has all that you need!
With free Wi-Fi, free car parking, comfortable, flexible seating arrangements, and great Starbucks Coffee, why not come and have your next meeting here with us?